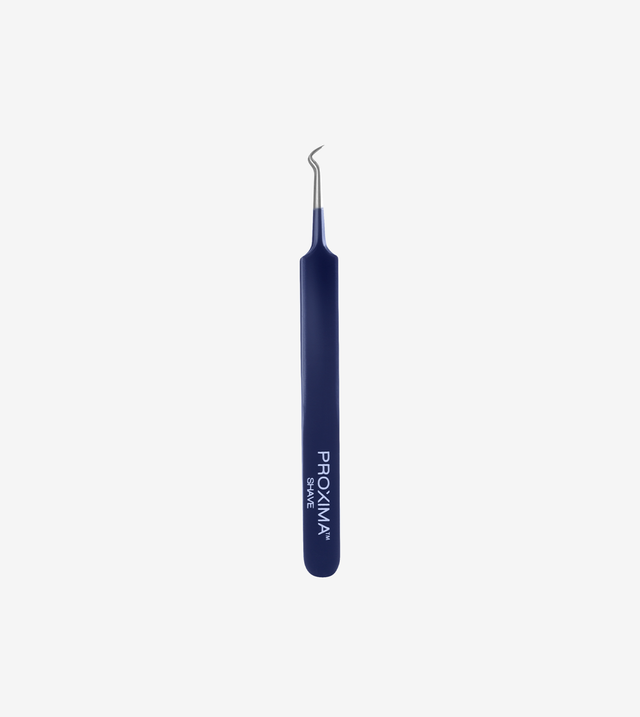 Remove Unsightly Ingrown Hairs
Pointed Tip Stainless Steel Tweezers
Exactly how do ingrown hairs form?
Razor bumps form when hair is cut at an angle opposite of the direction of which it grows. The slight angle allows the hair to curl back and penetrate back into the skin allowing the hair to continue to grow underneath the skin causing unsightly and sometime painful or infected razor bumps.
No more unsightly razor bumps
If not treated, ingrown hairs cause scar tissue and visible skin damage. The best defense is to shave against the grain of your hair growth pattern. Also keeping the skin clean and moisturized helps prevent ingrown hairs and even worse, infection. Learn more about our Post Shave Alcohol and our Post Shave Lotion.
Surgical grade
Made with surgical grade stainless steel, our ingrown hair tweezers are designed with a curved pointed tip to get under the skin safely and easily. Allowing you to access and remove the ingrown hair.