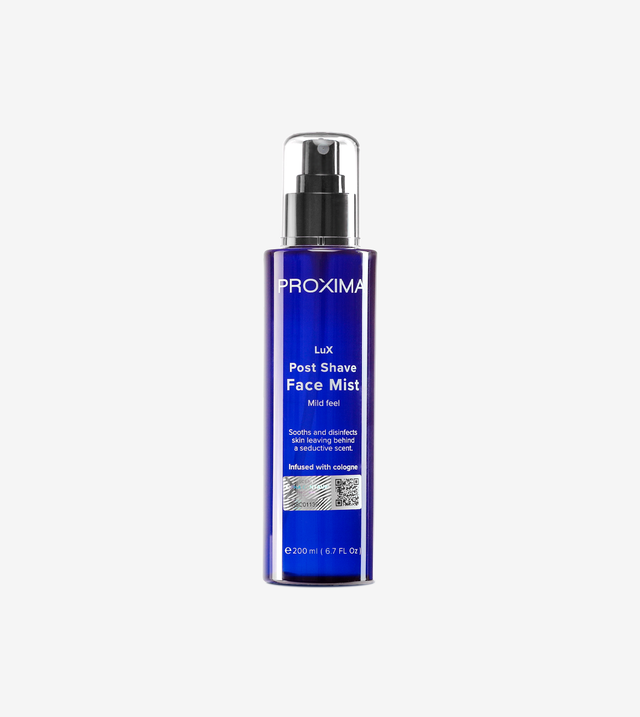 Post Shave Mist
Cologne Infused Disinfecting Mist (200ml)
Disinfect with a mild no burn feel
A mild blend of isopropyl alcohol infused with our light and clean luX scent. Disinfects the skin after each save to help fight off unwanted acne caused by unseen germs and bacteria. This product smells so good that it can even be used as a face and body mist.
Rejuvenate the Skin and Senses
A fine mist pump evenly sprays and covers the skin to disinfect, cool and hydrate. The light and clean scent rejuvenates not only the skin but also the senses. Feel clean and smell great after each shave.
Non Irritating Formula
Spray away! Our luX post shave alcohol has been formulated so that it is non irritating to the skin. No burn, no irritation just clean skin and a fresh scent.