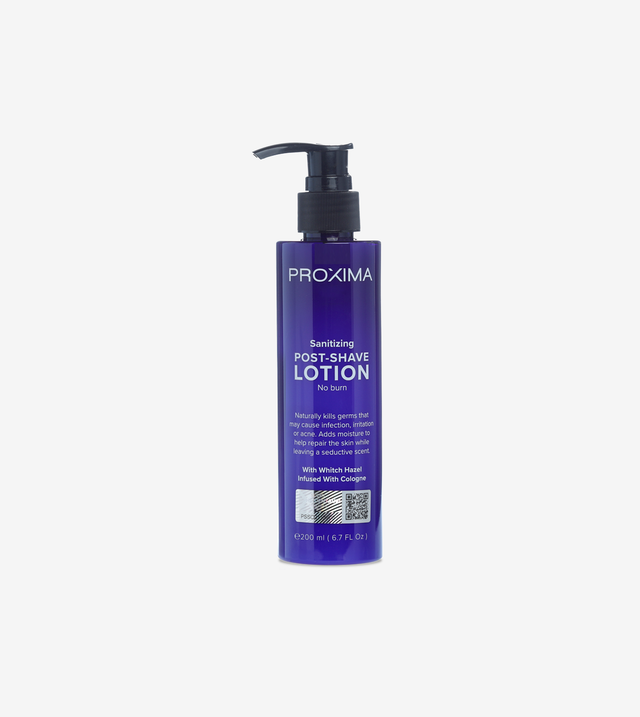 Healing & Hydrating
Not Too Heavy Not Too Light (200ml)
Naturally Kill Germs & Hydrate
Infused with cologne. Naturally kills germs that may cause infection, helps prevent irritation & acne. Adds moisture to help repair the skin while leaving behind a clean and seductive scent.
Infused With Witch Hazel
Our post-shave lotion is infused with natural healing witch hazel to soothe sensitive skin and reduce inflammation. Witch hazel is also a natural disinfectant and preservative that fights against skin damage amongst many other medicinal properties.
Light Formula With no Clumping
Our sanitizing post shave lotion is formulated with no heavy oils rendering a light feel without any caking or clumpy buildup. Absorbs fast and deep into the skin. Get visible results of youthful hydrated skin immediately without the unwanted shine or greasy look.